Events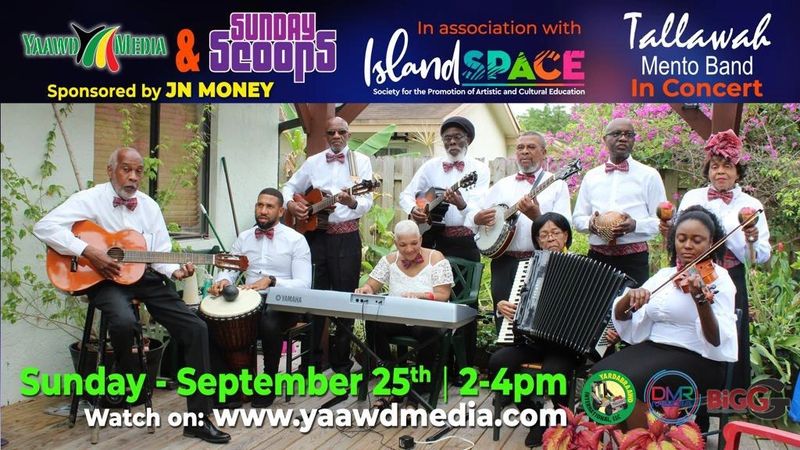 Yaawd Media and Sunday Scoops In Association with Island Space Presents Tallawah Mento Band (in concert) This Sunday September 25th from 2-4pm You can also watch this event LIVE from the comfort of your own home
yaawdmedia.com/sunday-scoops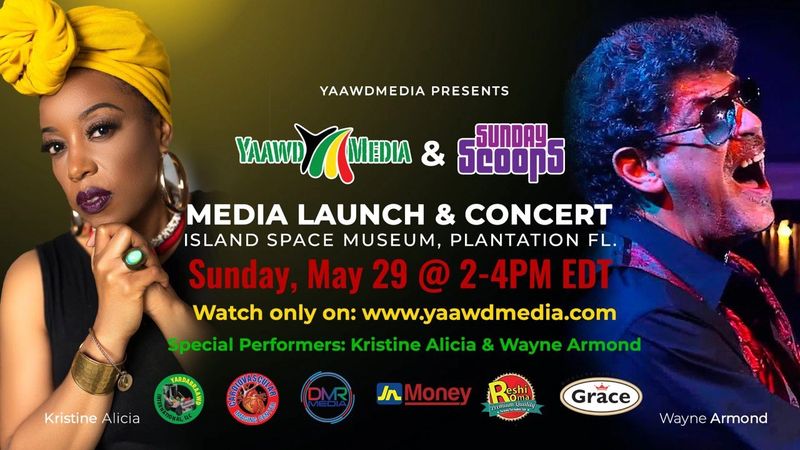 Yaawd Media Incorporated began its operations in 2020 with its Sunday Scoops streamed program , providing its audience with content that looks at Jamaican music, particularly the stories of those who helped to create the music. A music-driven program, the streams are driven by the stories and the music from the artistes and have developed a growing global following.
Owing to the Covid-19 outbreaks of 2020, the company was unable to have a proper launch and now uses this opportunity to officially launch the company and its brand of virtual entertainment with a concert featuring performances from Wayne Armond and Kristine Alicia.
Richard Hugh Blackford
, under the Distinguished Patronage of
Oliver Mair Consul General of Jamaica for Southern USA
and with the kind sponsorship of
Commissioner Alexandra P. Davis
  Presents:
Celebrating Jamaica
An Exhibition of Jamaican Art,
Oils and Acrylics on Canvas
from the Collection of
Richard Hugh Blackford
Miramar Cultural Center Arts Park
Thursday December 16,2021 6pm
Welcome to our 
Events Page
! On this page we will be keeping you up to date with all the events we will be having at our space from 
Art Classes
 to 
Art Shows
 featuring the works of various 
Artists from the Caribbean
. This encourages greater involvement and participation in the 
local art community
 not just in 
Jamaica
, but the wider 
Caribbean
 and abroad. But it must start here in our home of Sunny 
South Florida
. 
Pocket Rocket Foundation