On this page we will be keeping you up to date with all the events we will be having at our space from Art classes to Art Shows featuring the works of various artists from the Caribbean. This encourages greater involvement and participation in the local art community not just in Jamaica, but the wider Caribbean and abroad. But it must start here in our home of Sunny South Florida. 
Welcome to our Events page!
Yaawd Media Incorporated under the distinguished patronage of the Jamaican Consulate in Miami presents "Summer Breeze" a Virtual Reggae Concert.
The event is designed to welcome Summer 2021 after more than a year of tragedy and dysfunction wrought by the Covid-19 pandemic.
The two hour concert package will feature the talents of USA based artistes Kristine Alicia, Ed Robinson, Hal "Reggae Man" Anthony, and the effervescent Novel-T singing from their exclusive repertoires.
Special thanks to GKRS/Western Union, DMR Media, Lauderhill's Vice-Mayor Denise Grant, Reshi Roma Foods Ltd, and the Cardiovascular Imaging Center (Ja.) 
Become a member here:
https://www.yaawdmedia.com/summer-breeze-landing-page?utm_source=website&utm_medium=Image&utm_campaign=summer-breez-landing-page-yardabraawd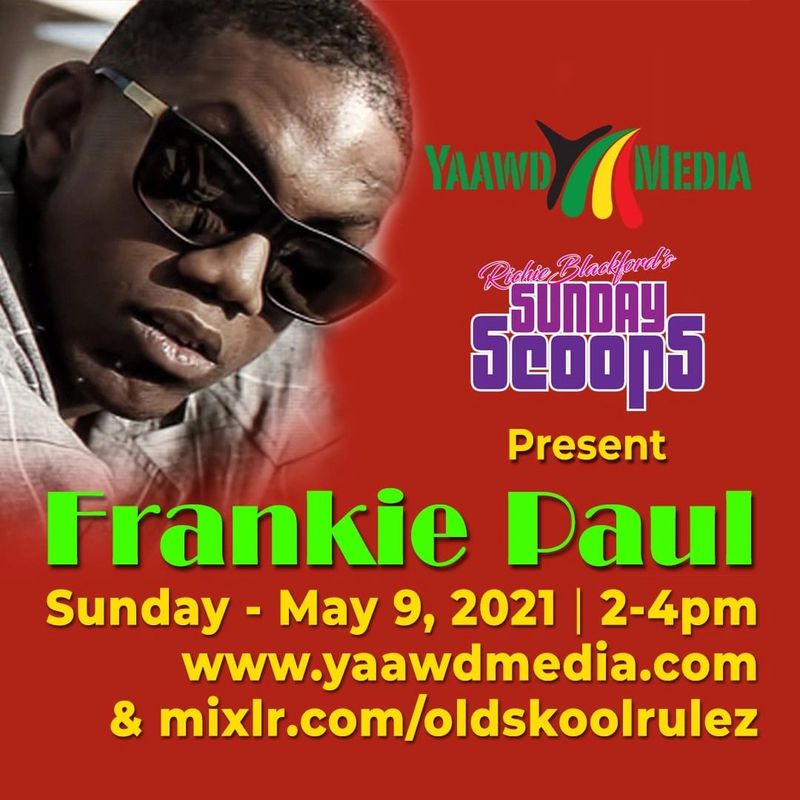 "Pass the Tu-Sheng-Peng!" 
All roads lead to www.yaawdmedia.com and www.mixlr.com/oldskoolrulez this Sunday, May 9, 2021, when Richie Blackford's Sunday Scoops presents (Jamaica's Stevie Wonder) the multi-talented Frankie Paul.  Mark your calendars... You do not want to miss this show.
It is gonna be a BLAST!