Ceramics Frazer Medium Vase with Hibiscus finish 2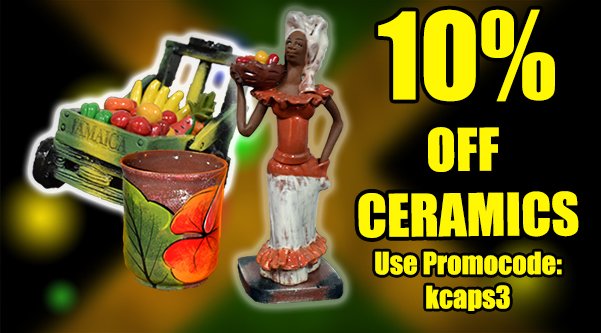 An ideal decorative piece, this eye catching item is beautiful anywhere (with or without flowers) and is both utilitarian and decorative. If you are interested in unique Jamaican gift items, this makes an ideal gift either as a single piece or combined with other vase designs.
The item was produced by Jamaican ceramist Headley Frazer; a self-taught ceramist who has been in the business of producing work from Jamaican clay for more than 14 years. He runs a small ceramic producing operation in the heart of Kingston's tough Waltham Park community where he employs half a dozen workers and has been supplying his wares to outlets in Kingston and North Coast Hotels including the Sandals Group. He has won numerous awards at the annual Jamaica Cultural Development Commission Art Festivals.