Ceramics Frazer Small Handcart 2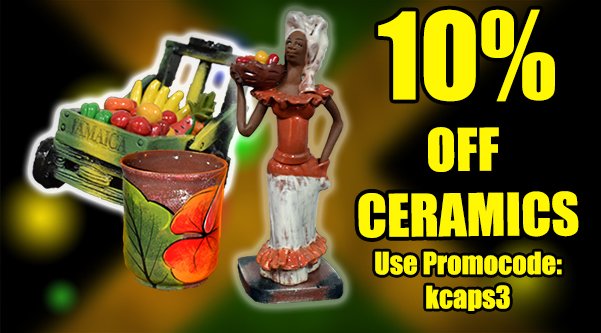 This hand made ceramic handcart captures a piece of the movement around the island's town centers where the ubiquitous hand cart has served as part of the cargo transport system for more than a century.
Headley Frazer is a self-taught ceramist who has been in the business of producing work from Jamaican clay for more than 14 years. He runs a small ceramic producing operation in the heart of Kingston's tough Waltham Park community where he employs half a dozen workers and has been supplying his wares to outlets in Kingston and North Coast Hotels including the Sandals Group. He has won numerous awards at the annual JCDC Art Festivals.